Managed Services
Migrating your workload to and managing your workload on the cloud takes some heavy lifting, but you can take a load off - we'll put the team on our back.
Next Generation Managed Services
CloudHesive's Next Generation Managed Services manages your workloads and applications end to end, from your cloud services up to your application, filling the gaps you may have in your own resources, and eliminating siloed operations.

In-Depth Service Offerings
CloudHesive provides a wide variety of managed services. Our Next Generation Managed Services practice combines viewpoints from the perspective of Managed Services, DevOps and SecOps to provide end-to-end coverage as a robust offering to our customers. We help our customers excel on the cloud without having to spend time and money on undifferentiated heavy lifting.
Always-On Availability

Gain continuous access to best-in-breed software solutions and infrastructure support no matter where you are physically located.

Cloud-Based Services

Our team truly excels when it comes to the cloud. With more than 30 years of experience, you can be sure that we've seen it all.

Stay in Focus

Your internal technology teams are able to focus on the initiatives that will move your business into a more competitive space.

Peace of Mind

CloudHesive provides peace of mind that you won't have to deal with emergencies – or even regular maintenance.

Streamlined Budgeting

We know your workload or application's budget is tied to its delivery of services to your customers.

Scaling Up

Cloud-based services and apps allow your business to grow more organically than traditional models.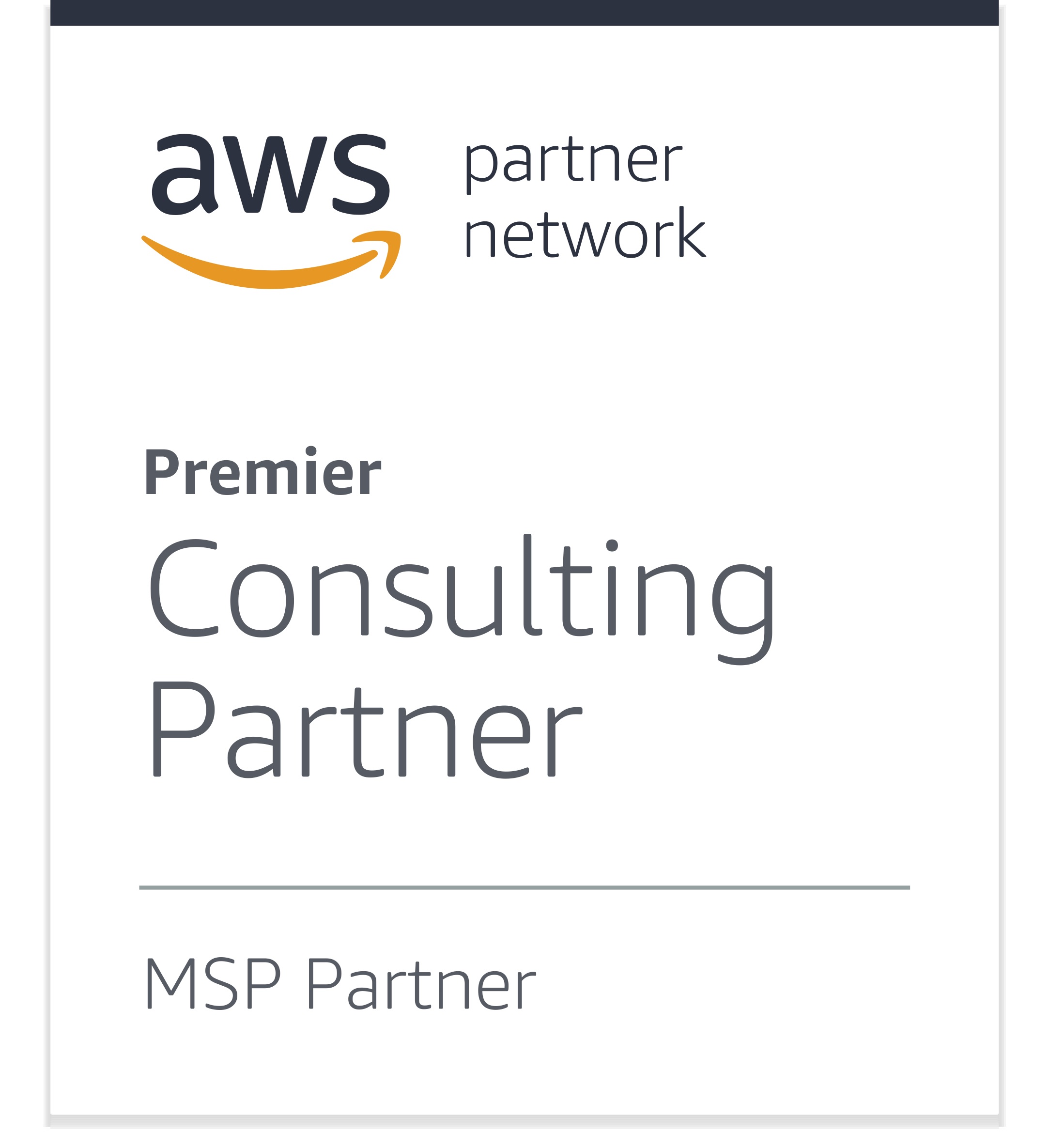 AWS Partner Network
AWS Managed Service Provider (MSP) Partners are skilled at cloud infrastructure and application migration, and deliver value to customers by offering support in four key areas: 1) Plan & Design 2) Build & Migrate 3) Run & Operate 4) Optimize.
Learn More