Customer Connect
Customer Connect makes integration of Amazon Connect in Enterprise environments as easy as point and click.
Customer Connect
Are you thinking of leveraging Amazon Connect to replace your old on-premise ACD / PBX or IVR? Our Customer Connect platform that integrated into Amazon's Connect service helps to operationalize Customer Connect makes integration of your Enterprise Directory to Amazon Connect seamless. Further, it builds on the native Amazon Connect interface by allowing wizard-based customization.
Additionally, Customer Connect can integrate to your existing CRM platform, or we can provide a full-fledged CRM as part of your solution. Customer Connect can also provide full Omnichannel capabilities via Text, E-Mail, Chat or Social.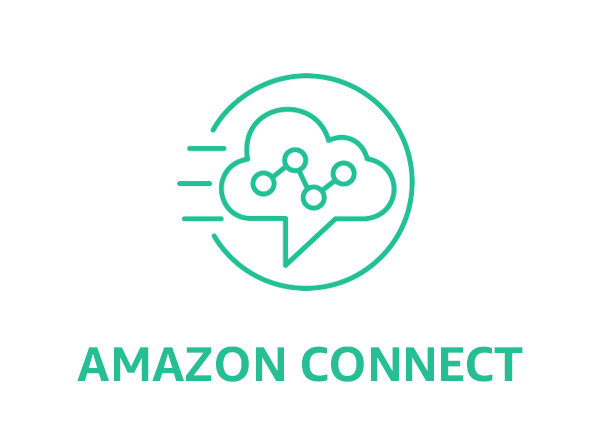 Our Wallboard capability shows agent, routing profile and queue level stats in near-real-time and allows for embedding other websites (news, etc.) Further, Customer Connect provides the capability to integrate the near-real-time contact and agent status feeds with your data warehouse as well as historical and near-real-time sentiment analysis reporting and alerting. The Customer Connect module also comes with the ability to manage an alternative-region-based instance of Amazon Connect for disaster recovery purposes.
Customer Connect has the ability to provide:
Custom wallboards
Custom agent interfaces
Call recordings for real-time sentiment analysis and transcription
Data warehouse integration
Disaster recovery
Wallboard

Realtime Queue and Routing Profile Metrics, Dual Time Basis, Save-able / Shareable

Realtime

The real time view provides a near-real-time view of Agent and Queue Status

Dashboards

The Dashboard view provides a graphical or sum total view of certain metrics, based on real time or historical event

Agents

The Agents view provides a near-real-time view of Agent and Queue Status

Calls

The calls view is a tabular style of report that allows the selection of calls based on one, multiple, or all agents

Leverage Your Current Investment

Integrates seamlessly into your workforce management, Quality Assurance, and internal data warehouse platforms
Testimonial
"CloudHesive was instrumental in helping us evaluate and implement Amazon Connect in our complex contact center environment. They worked hand in hand with us from concept to go live in 6 weeks and at 10 weeks we had fully implemented over 400 agents. Our partnership with CloudHesive and the implementation of the Amazon Connect service has cut our contact center telephony platform costs in half while providing new capabilities we didn't have before and solidifying our next gen technology foundation."
Frank Kelly
Senior Vice President of Customer Service, SMS Assist